elriko - fine food
DesignExecution planningConstruction monitoring
Homogeneously dusty green walls direct our attention to finely assembled delicacies. The space was carefully opened up, allowing the guest as much insight as possible and letting a sense of airiness enter. The historical timber frame is complemented by a clear design language and straight-forward elements. Exclusively honest and natural materials embellish this place, such as a healthy lime plaster on the walls, concrete as a cool building material, chalky green glazed wood and bricks that were used from former walls. Combined with yellow swings and an art installation by French weaving artist Julie Lamson, depicting an abstract interpretation of a tree, the mind wanders to a scenic setting in nature, sparking a sense of joy.
from outside
A Counter made of brass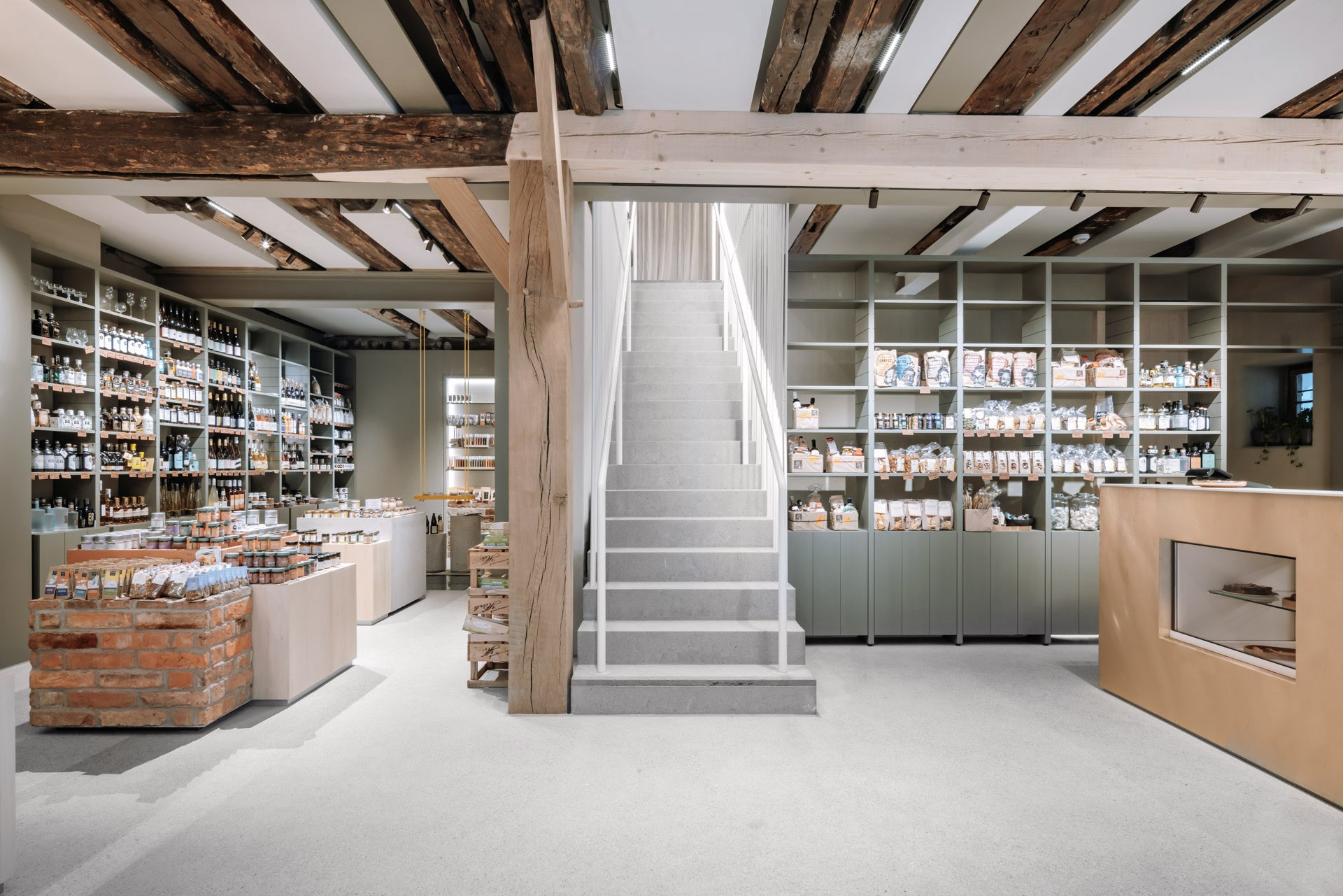 the entrance
furniture details
Material, color, lighting
Art installation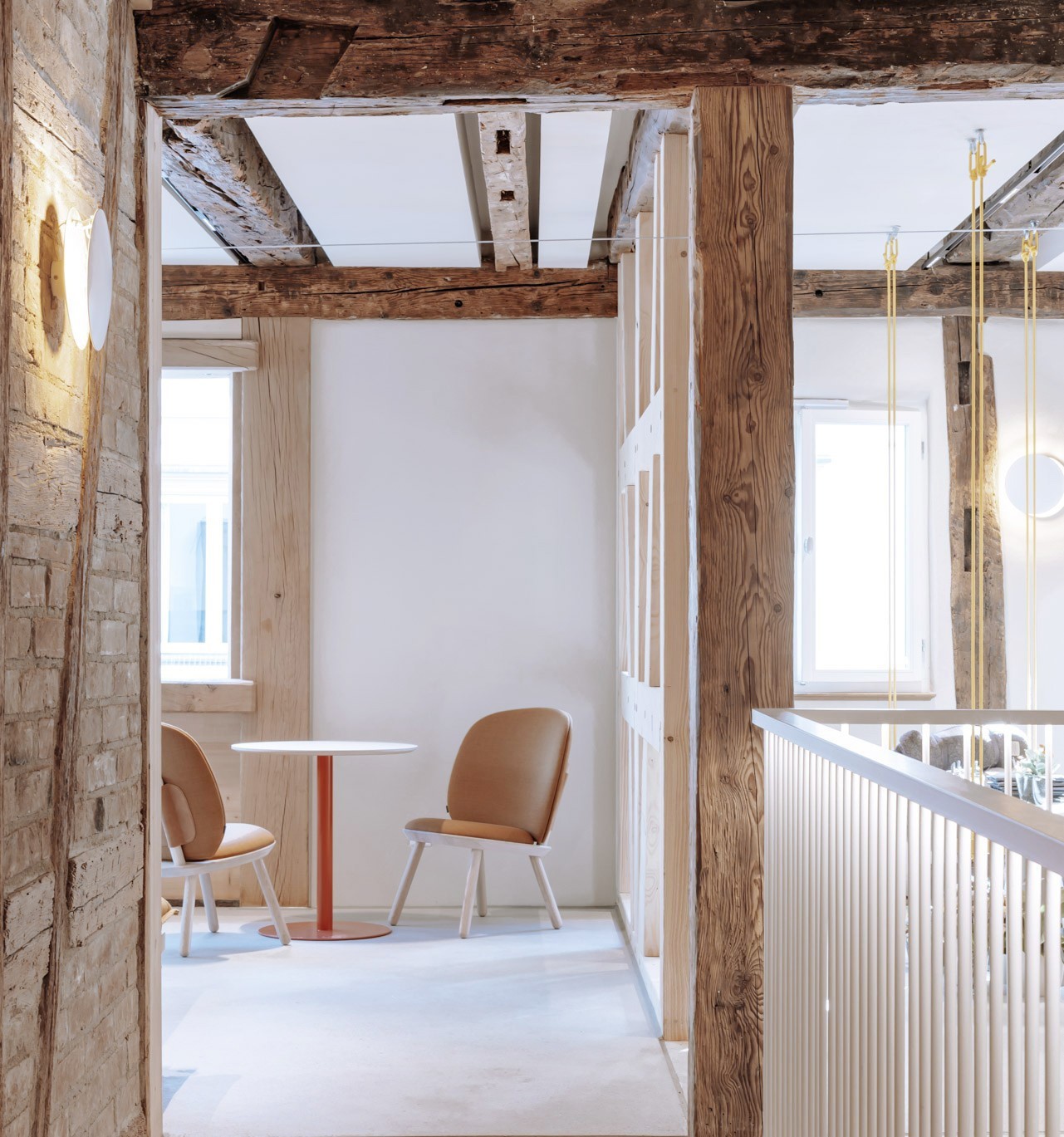 the first floor
Details of staircase and lighting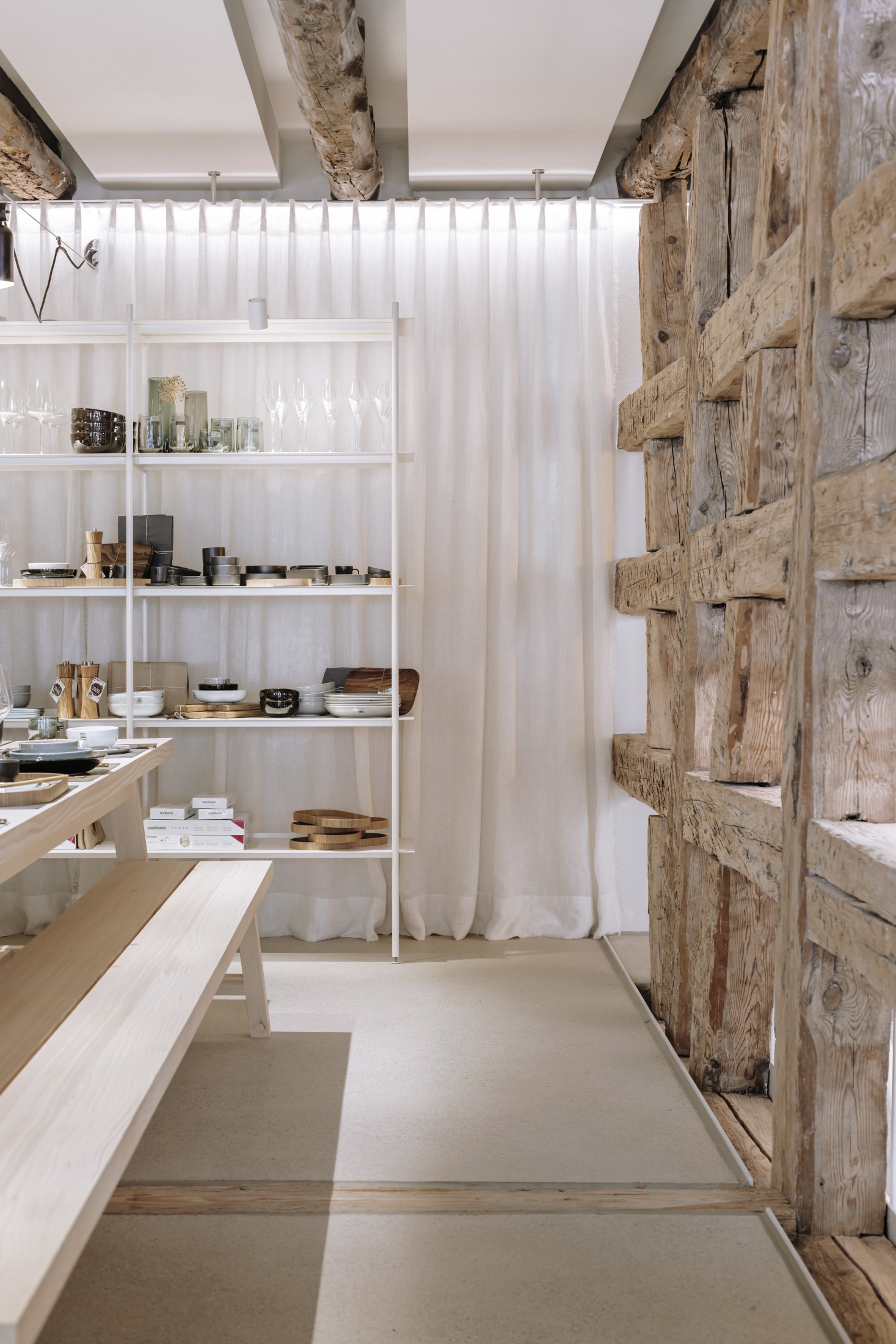 detail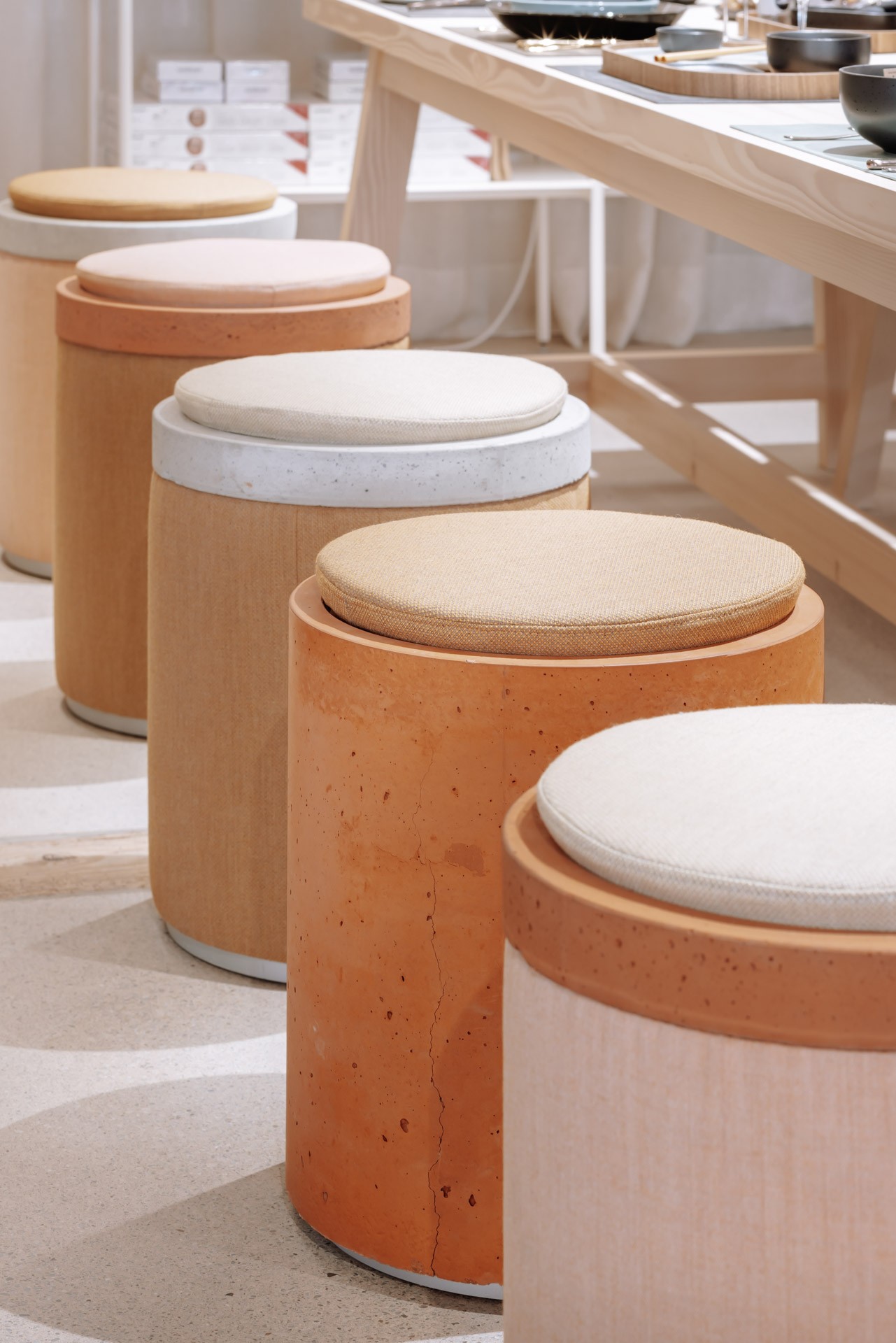 custom furniture made of concrete and fabric
walls fully clad in wood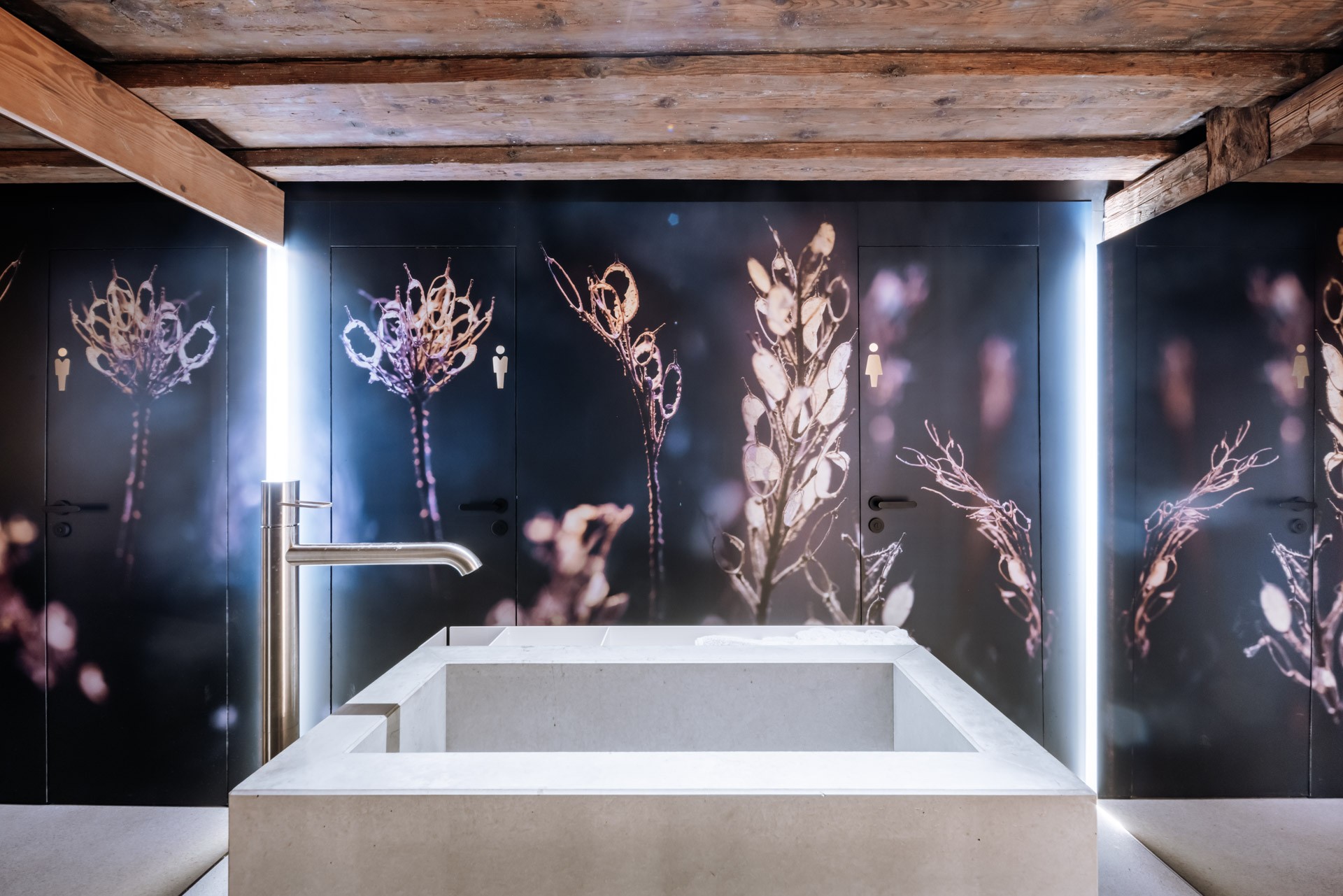 toilets
detail
an illusion of infinity
wine cellar
view into the wine cellar
tactile materials
pure, raw, honest
The exposed timber work lends a historical flare and warm, friendly familiarity to this indulgent space, creating a fine world of vitality and airiness.
client: Georg Reisch GmbH & Co. KG
location: Bad Saulgau
realised: Mai 2022
photographer: Paul Meyer/Frank Hoffmann
about other projects
let's talk about
the tales of tomorrow