Rottenburg Station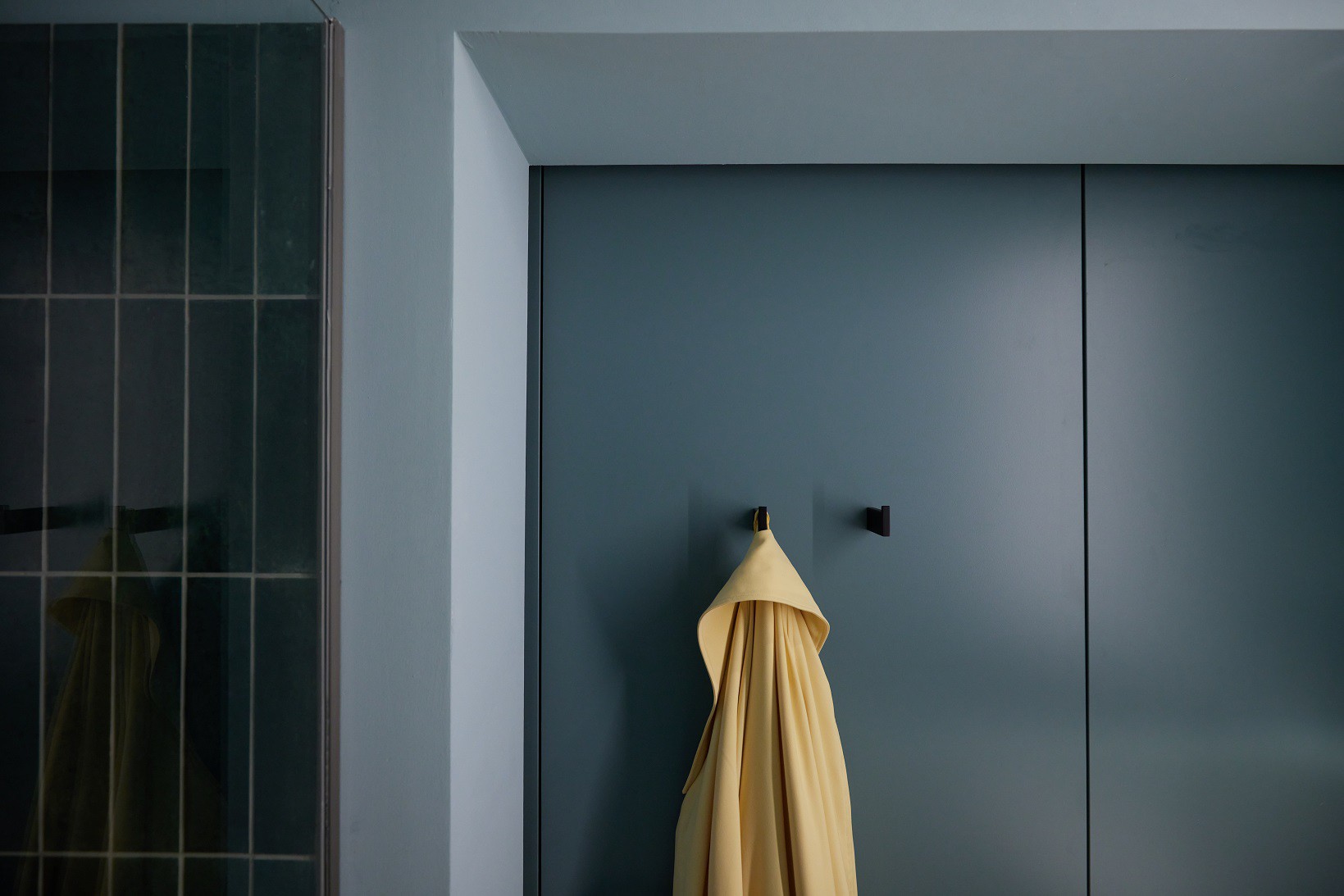 DesignExecution planningRequest for proposalConstruction supervision
For many visitors of the city Rottenburg, the event hall acts as an entrance portal to the city. Decorative doors, windows and round arches, high ceilings and ornaments from the Wilhelminian period are emphasised and highlighted by gentle design. At first glance, the room may seem almost monochromely cream-coloured. Fine details such as delicate brass strips separating ribbed tiles are only noticeable at second glance, but play an important role in the design of the space. The space is airy, bright, and inviting. A dynamic light sculpture and slender glass walls offer a modern contrast to the symmetrical and grand architecture. The organically shaped sculpture adds a sense of poetry to the space. Deliberately interrupting the symmetry of the space, it creates a long-distance effect to the outside, regardless of the time of day.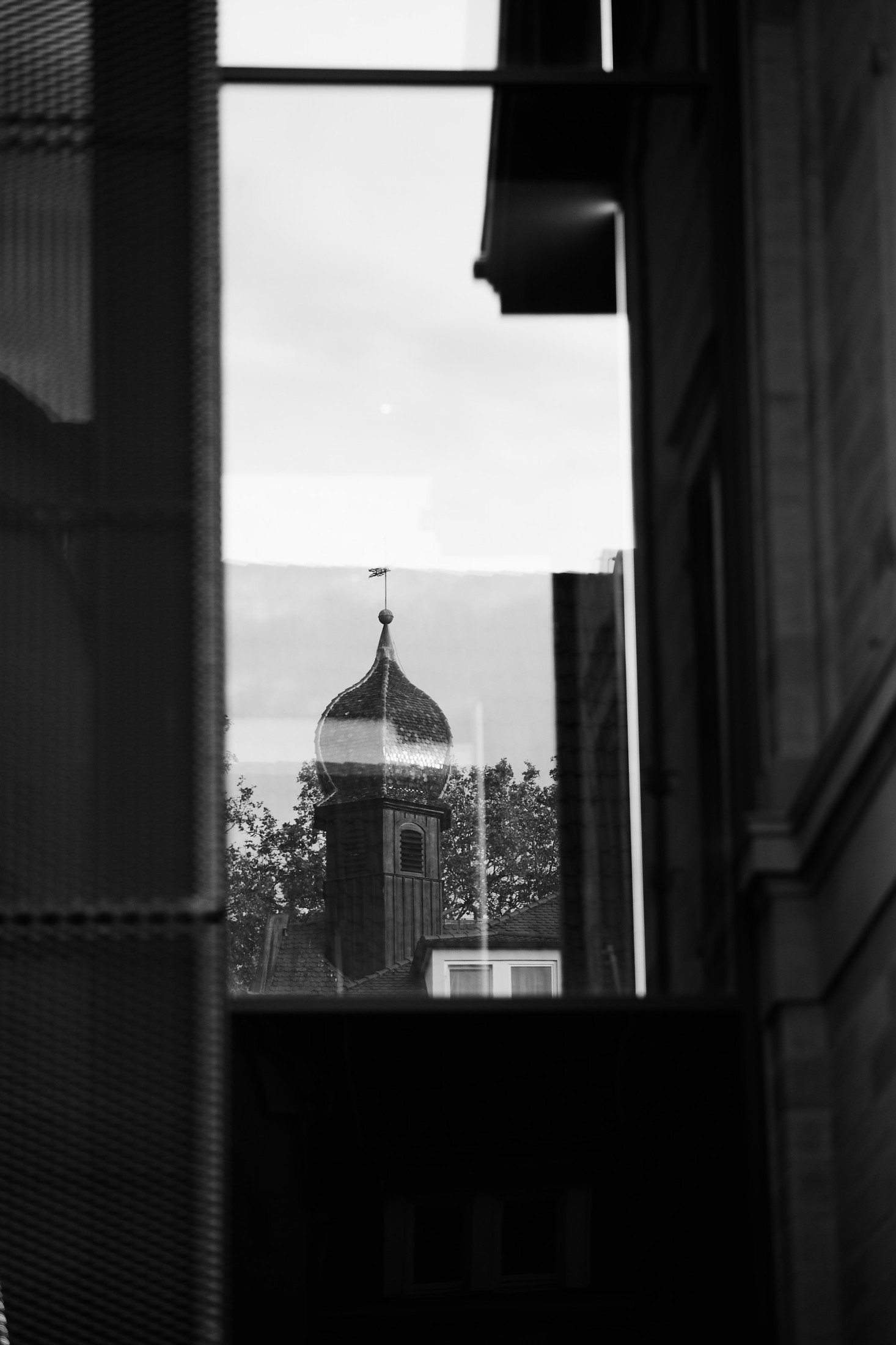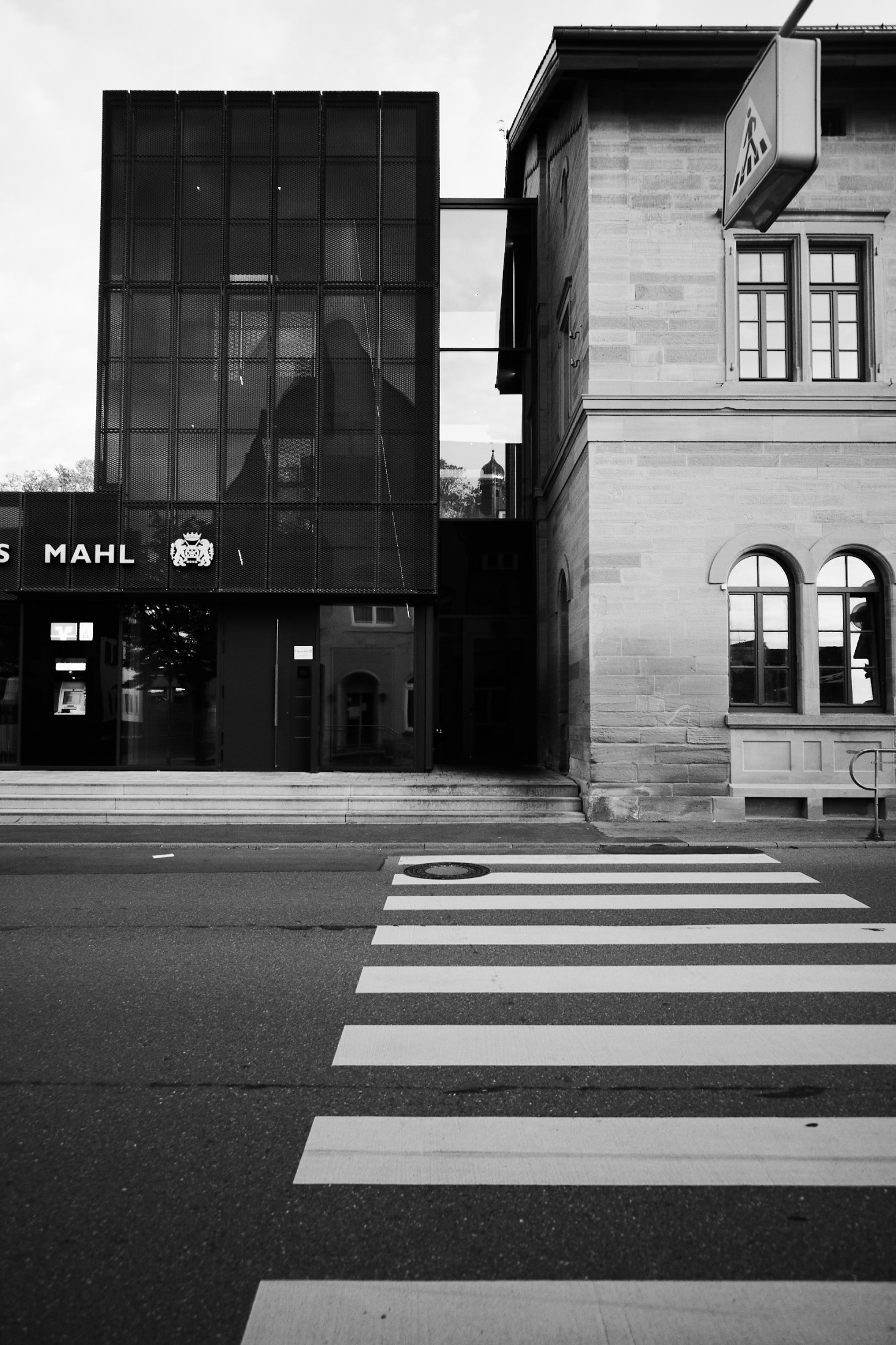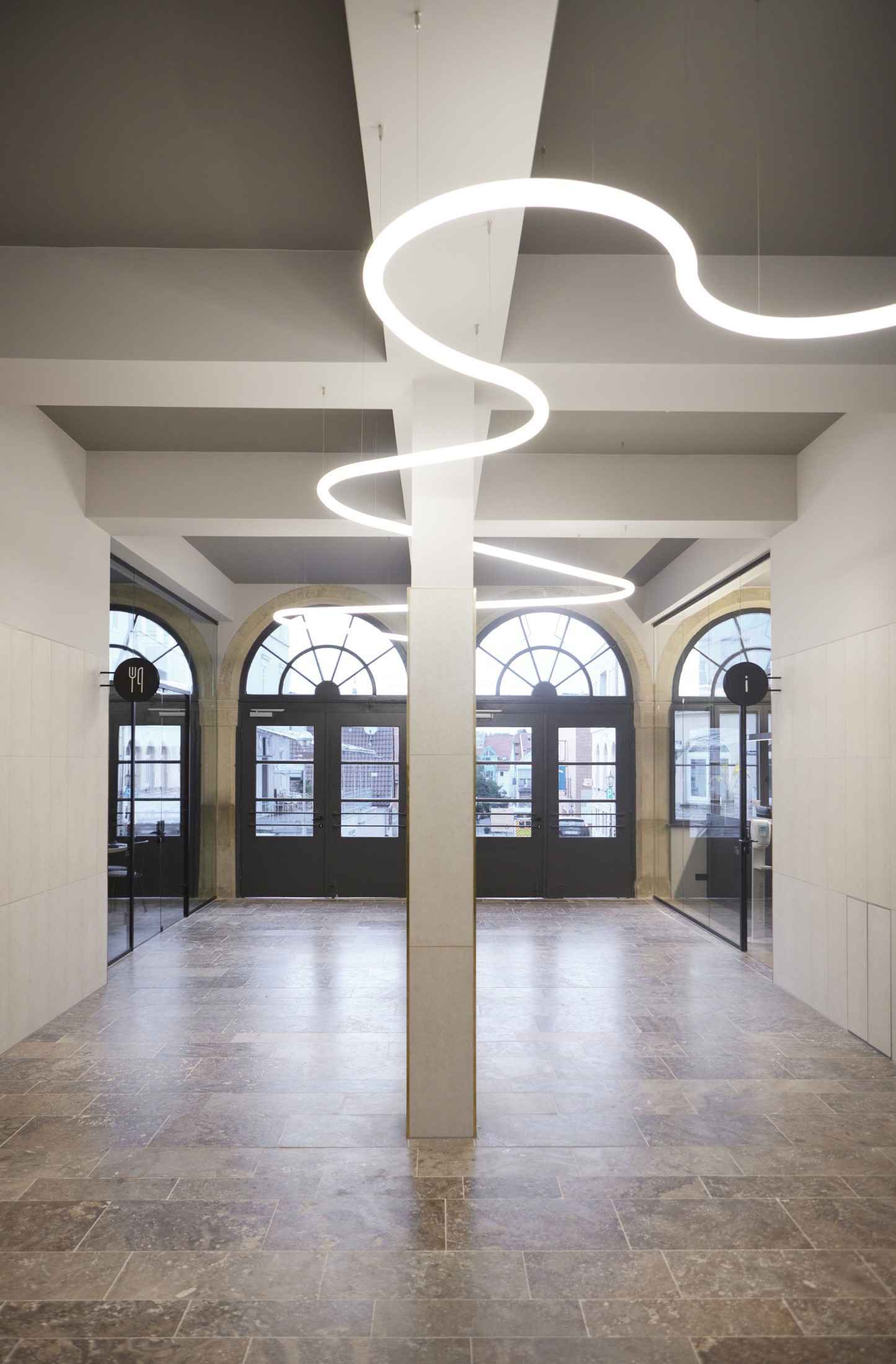 event hall
material and detail
detail of the existing architecture
if toilets could talk
old staircase . new splendour
new staircase
where the old and the new meet
hallway to the serviced apartments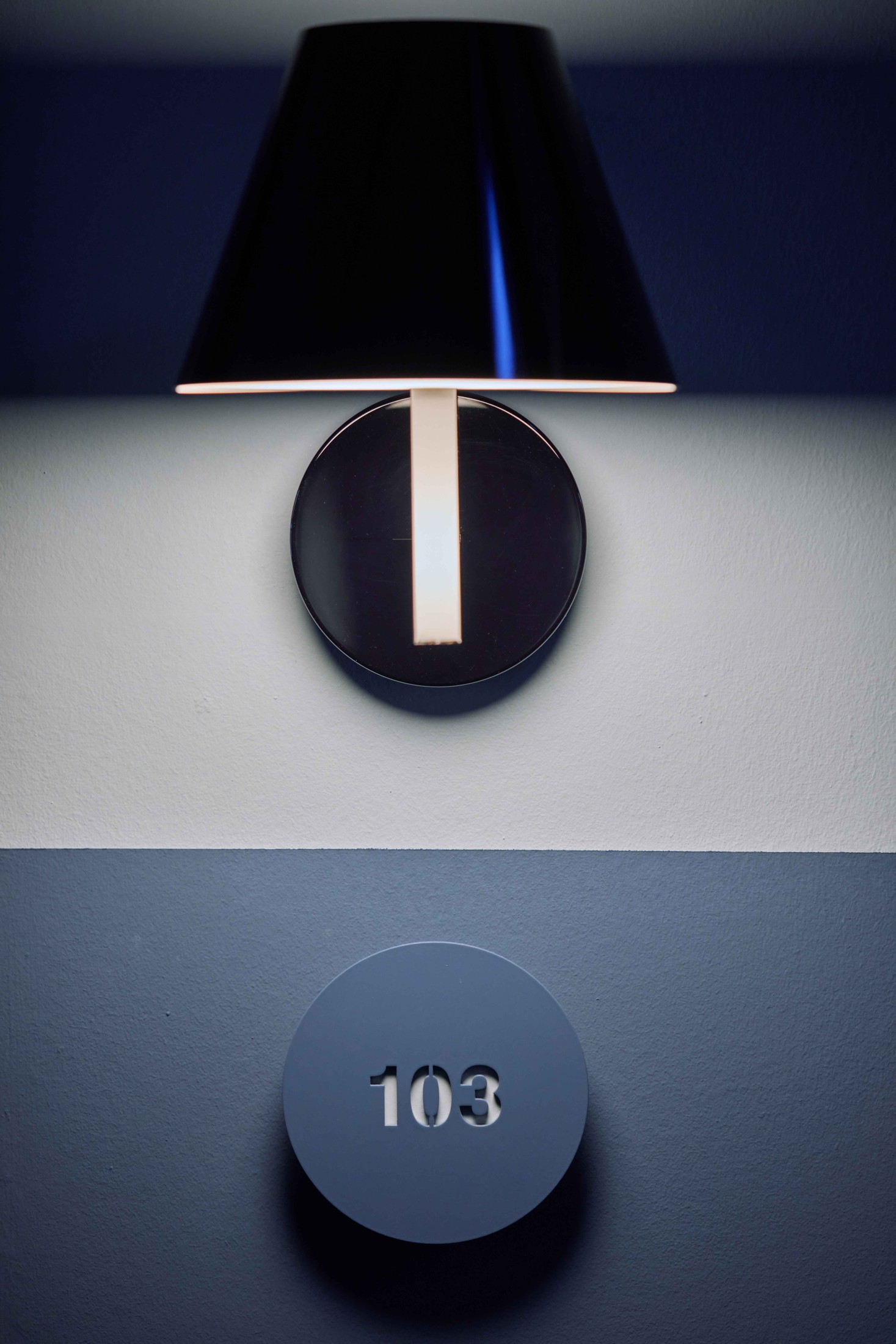 apartment . living area
serviced apartment
sleeping area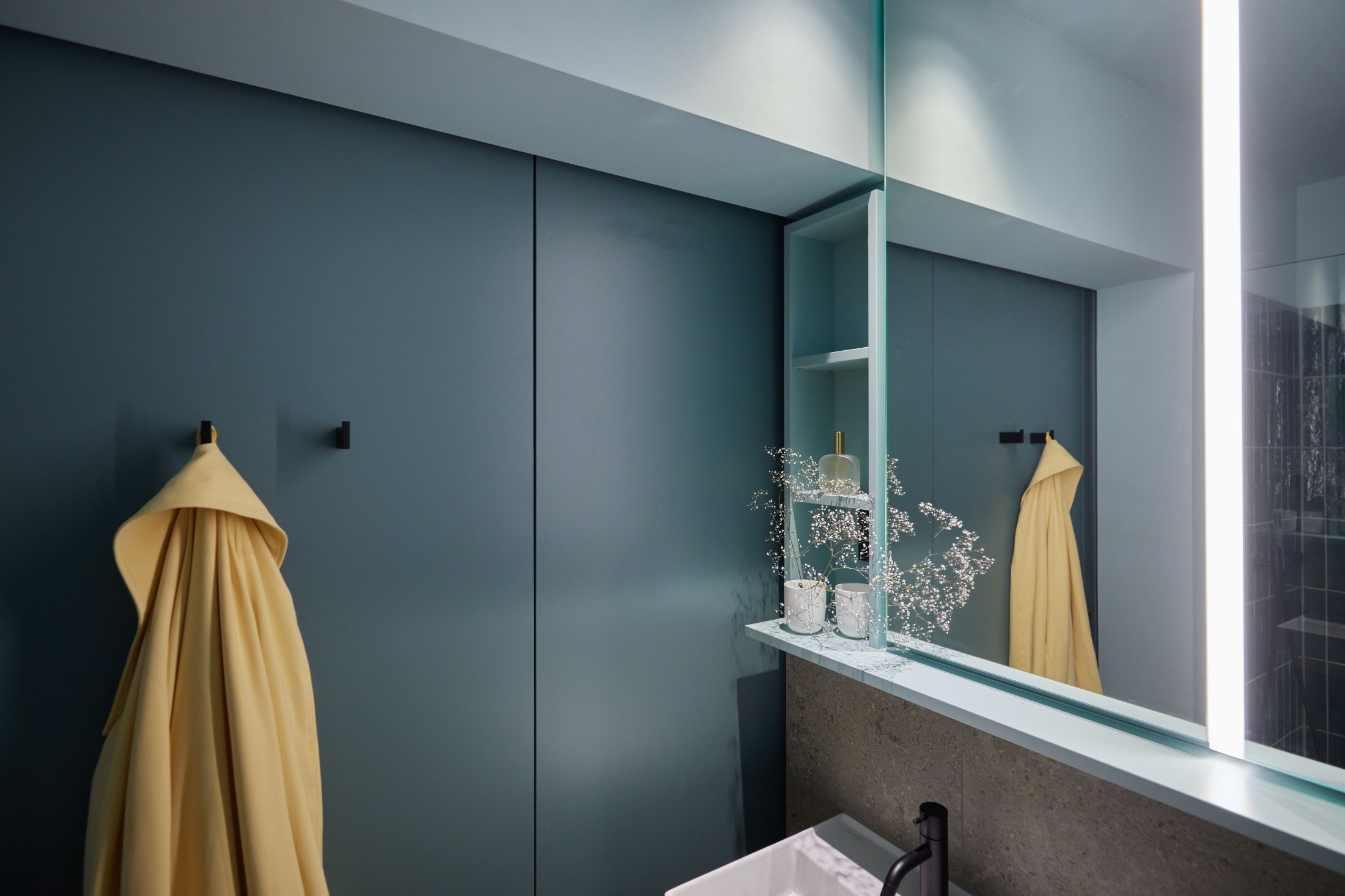 the bathroom
In the hallway between the ten serviced apartments, directional wall lamps create an intimate light.
Upon entering an apartment, doors with milled details, wooden herringbone floors and high skirting boards are reminiscent of the past. A large-scale use of sportive colour creates a clear contrast to the historic building and provides a smooth base for new functions. The ambience of the rooms radiates freshness and elegance at the same time. Fabric embracing one side of the room and fills the living area with softness and comfort. The bathrooms are covered in a deep green colour to achieve a home-like atmosphere and add a little element of surprise.
client: Tiryaki Real Estate Developer
location: Rottenburg am Neckar
realised: summer 2021
photographer: Christian Borth
about other projects
let's talk about
the tales of tomorrow